10 Creative & Gorgeous Gold Gifts for Her
When buying gifts for a female, one of the worst mistakes that you can make is buying them the wrong thing. There are so many items that we should look at when buying gifts that we can often get blinded by ideas. When that happens, we recommend that you take a look at some of the most simplified gifts. For example, what girl won't love something made of gold?
The numerous kinds of gold gifts for her out there means that you can often spend plenty of time looking around. If you are not sure of where to begin that search, then might we recommend that you take a look at the following list?
In here, you should find all manner of useful ideas to help you buy the best gold gifts for her. It will ensure that you can give her a combination of classy gifts to gifts that will make her laugh and smile in equal measure.
The challenge in buying a good quality range of gifts for people is that you often don't know where to start. With the help of our various gold gifts for her, you can make sure that you can spend less time fretting and more time actually choosing. This simple list should help to break down the confusion a little, and make sure that you can instead hand over gifts that the recipient will love.
Buying good gifts is hard work, and buying quality gifts every time is almost impossible. With the help of the following gold gifts for her, though, you should find it a bit easier to get this art right. When you need to buy someone a good quality gift that is made out of gold or made with gold in mind, then, where do you start?
Celestial necklace
When you want to start off with something symbolic, take a look at this awesome celestial necklace. It looks nice, it offers something that is going to be symbolic to many individuals, and it should be totally different to the kind of jewellery that they normally wear.
Part of the challenge in buying good quality gold gifts is that you might end up picking something that feels too generic, too basic. With the help of this celestial necklace, though, that will change. Instead, you'll be handing over something that feels positive, genuine, and likely to be suited to her personality. On top of that, you should find it easy to blend it in to fit in with a particular theme.
Rose gold necklace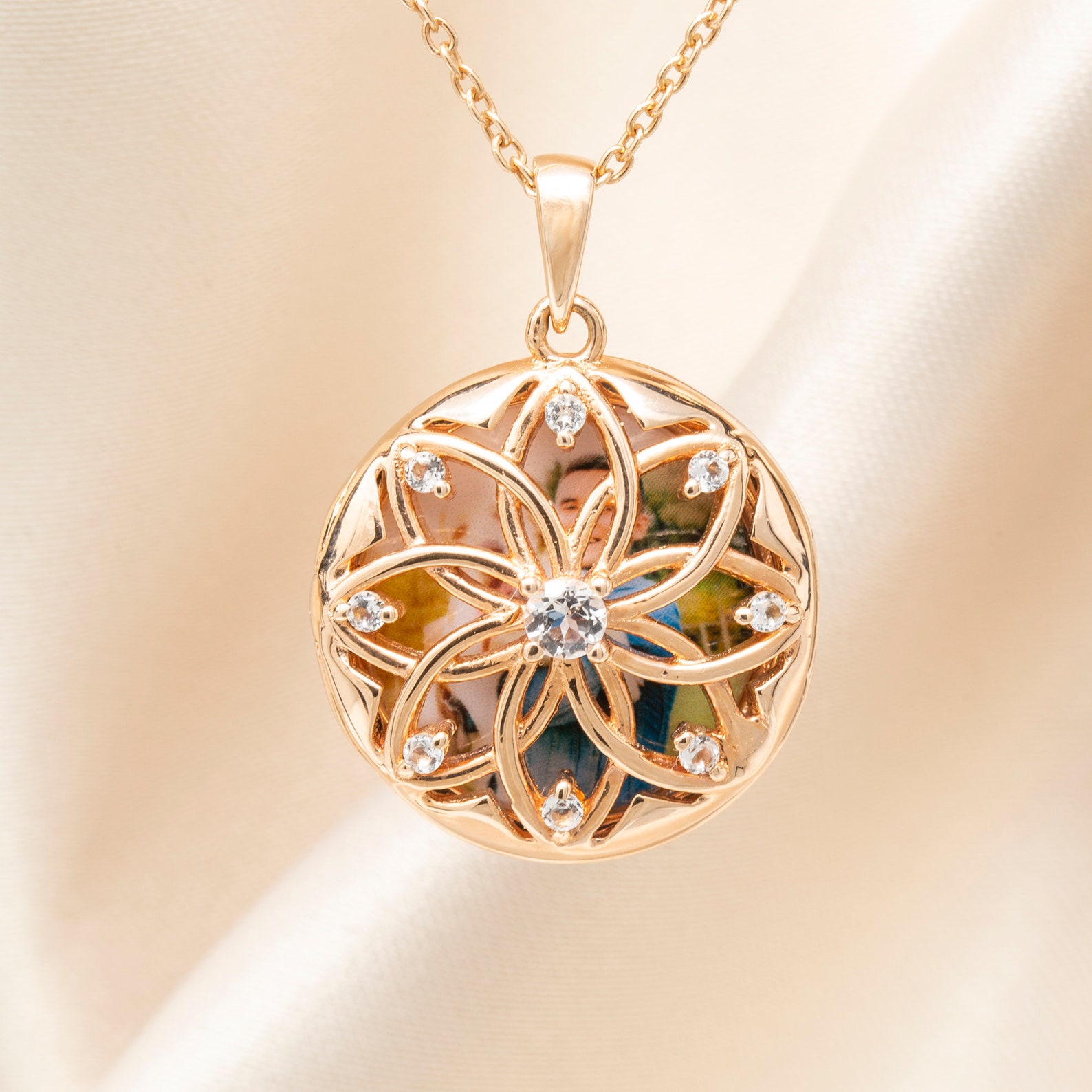 This rose gold necklace is a fine choice for anyone who is looking for something a bit more unique. It's a fine choice of necklace that is sure to speak to the recipient in the most positive manner possible. Not only that, but they should feel a genuine sense of positivity about receiving such an item; it's a fine example of just how positive and optimistic you feel about their company.
It's for this reason that we recommend that you take a look at this necklace. It can even be personalised and adjusted to fit in with a particular kind of image, so you could include some personalise imagery to really make it matter.
Compass necklace
Jewellery is often the winner when buying gold gifts for her, and this dainty compass necklace is a great idea. It's the kind of solution that should really go some way to giving you a nice gift to pass on to someone who has just achieved something great. For example, it would be a great choice for anyone in your life who has just achieved a promotion or an academic pass.
A good quality gift should always be one that speaks to the heart and the mind as much as anything else. With the help of this compass necklace, that should become a bit easier for you to ensure you have something that does just that indeed.
Gold leaf earrings
Sticking to the jewellery theme for a moment, what about these awesome real leaf earrings?
These 18K gold leaf earrings are a tremendous choice. A pair of dipped leaves which are turned into a natural piece of woodland attire. It's a fine choice for someone who loves nature and likes to spend their time outdoors. They are minimalistic to a point, but their unique and endearing shape should ensure that the recipient really enjoys getting a pair of leaf earrings that totally change up their aesthetic selection.
A fine choice of gift when you are buying for a female with a natural and genuine love of nature and all things that can make nature so special.
Bespoke name bracelet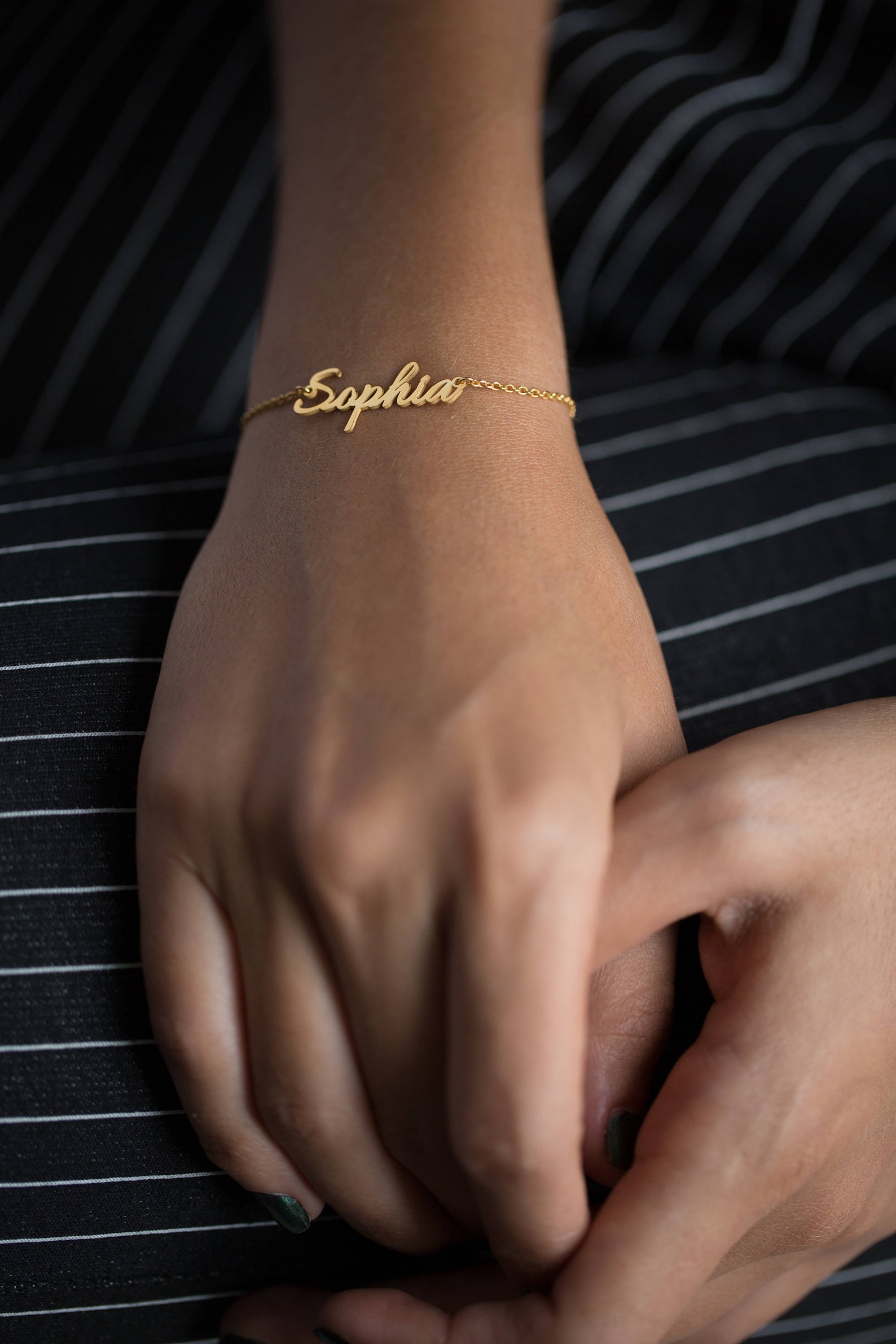 When you want to buy a gold piece of jewellery for her, you should look at a custom name bracelet. They tend to look good and should fit with just about any kind of fashion theme or design. At the very least, it will be hard for someone to mistake it as their own should your partner ever manage to lose the bracelet!
It's a gold name bracelet that is smart, simple, and does the job intended: it offers a cool, creative looking little name bracelet that your partner is going to enjoy putting on time and time again. A great gift when you want something that is easy to work with and really makes the right impression.
Birthstone ring
A memorable gift is one that touches the heart as much as the soul, and this new birthstone ring should very much make that an easier task to achieve. It's a cool looking ring that should work well as a gift to the people who you love, and should really do a good job of offering them the kind of present that they should have little trouble embracing and enjoying ownership of.
It's also a good choice of ring to show just how much you know about someone. When you know someone's birthstone, it's a good way to show them just how much their history and their background means to you – an excellent gift for sentimental purposes.
Kintsugi art kit
When you want to hand over one of the best gold gifts to her, make sure it has a genuine meaning to it. For example, this Kintsugi art kit is a fine choice because it gives the recipient the perfect gift to work with. It's exciting, it's engaging, and it gives them a new kind of design trick to learn about and use in their own work should they ever choose.
That feeling – one of helping people to achieve something genuinely useful – is a wonderfully endearing feeling. It's why we recommend that you give someone a Kintsugi art kit for their present this year; it's gold inspired, but it's also going to teach them a very important artistic and cultural lesson!
Gold replica frame
When you want to buy a golf gift that isn't just jewellery, though, this gold peephole frame replica looks like a marvellous choice. It's stylish and it's unique, and it comes with a very cool finish that should be easy to include a photo of you both in. Especially a good choice when you are looking to celebrate some form of anniversary or major event together.
A gift should always be nice and thoughtful, and this one carries plenty of individual charisma and thought. Pick this up and you should really have no problem at all in creating the kind of meaningful gift that is going to really make the right impression on the recipient time and time again.
Tiger keyring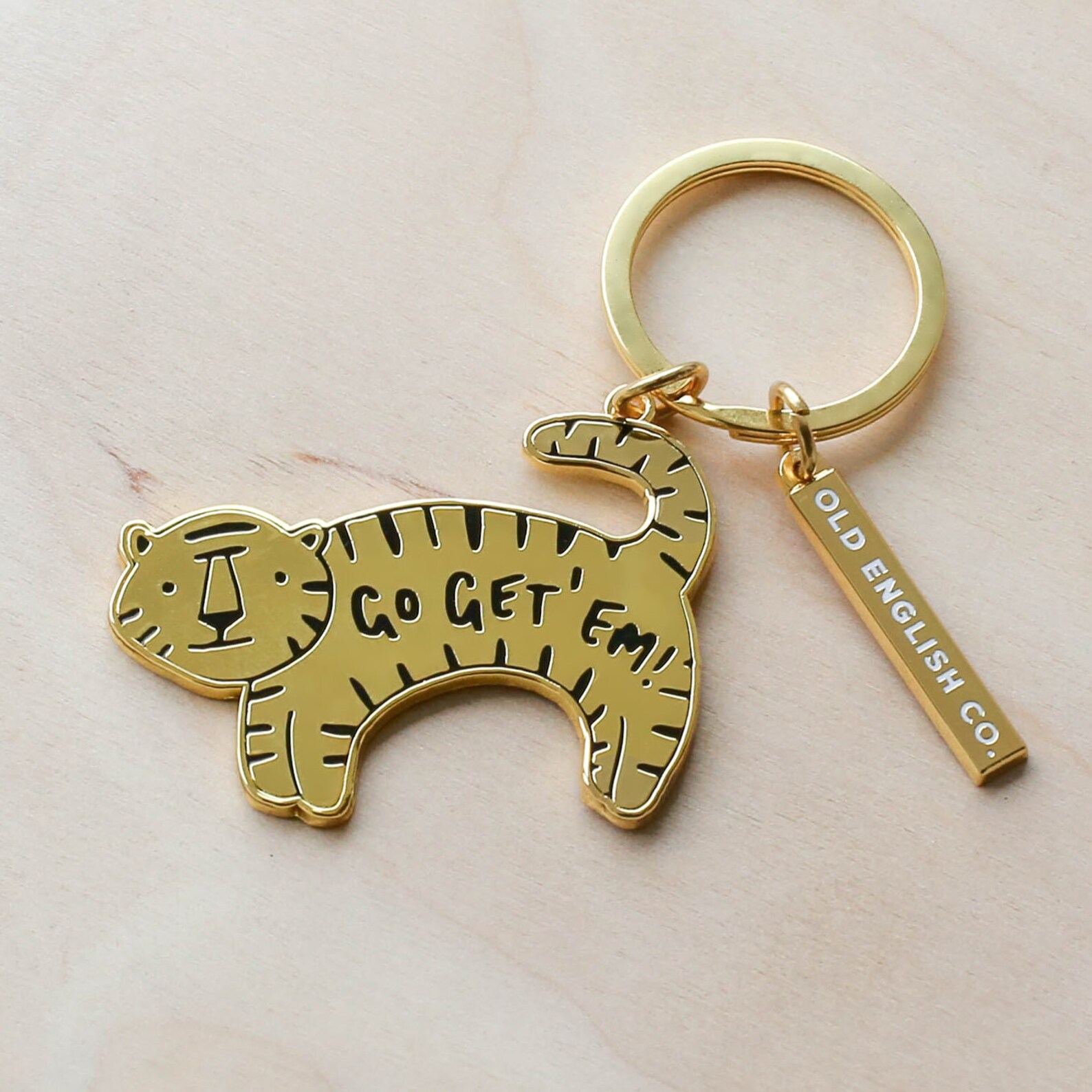 Sometimes, simplicity is the key to buying a good gift. This tiger keyring is a fine example of that. It's the kind of gift that most people will find useful and suitable to add to their key collection. It's also going to be a good little motivational reminder that no matter what the world throws at us, we can get back up off the canvas and crack on.
A fine choice of keyring when you are looking for something to really give you a gift to add to their collection that might be a bit different from the norm. great for choosing something smart, intelligent, and endearing in equal measure. A simple but easy to enjoy gift.
Lemon keyring
Got someone who you are buying for who might not be as big a fan of lions as you'd hoped? Then get them this awesome lemon keyring instead. Easy to work with as a gift and very thoughtful for the right reasons, a lemon keyring is a fine choice to hand over to anyone when you are looking to give them a gift that has genuine meaning and heart.
A fine choice for just about any kind of gift, but one that should really go down well with just about anyone who has a zest for life. If you are buying for someone with that limitless energy, this is a good place for you to start out with!