30 Unique Japanese Gifts & Present Ideas For Anyone (2019)
When it comes to buying cool gifts for people, knowing where to start can be tough work. That's why going for something a big more ambitious and culturally diverse can be a great idea. If you are in the frame of mind for buying a gift like this for someone, then might we recommend that you take a look at some Japanese gifts?
Not sure where to start? No wonder! Japan is a unique, diverse, amazing culture. Luckily, we've got some brilliant Japanese gift ideas for you to look over for instant inspiration!
1. Kintsugi kit
Of course, you could always choose to go with something a bit more ambitious and creative and give someone a full Kintusgi kit. This fully Japanese kit would make sure that someone could get fully creative and built up their own Kintsugi dishes from the ceramic that they have at home. Japan is the home of this creative approach, so giving someone the gift to become at one with the methodology makes a lot of sense.
2. Pagoda lantern
Starting off nice and simple, if you want to get someone a cool little gift with a lot of character then go for this pagoda lantern. This is the ideal choice of product for anyone who wants to have something to store candles, tea lights, and various other items in.
It's also a wonderfully zen little gift to hand over; the kind that just about anyone should enjoy receiving from you. So, why not pick one of these up?
3. Japanese fan necklace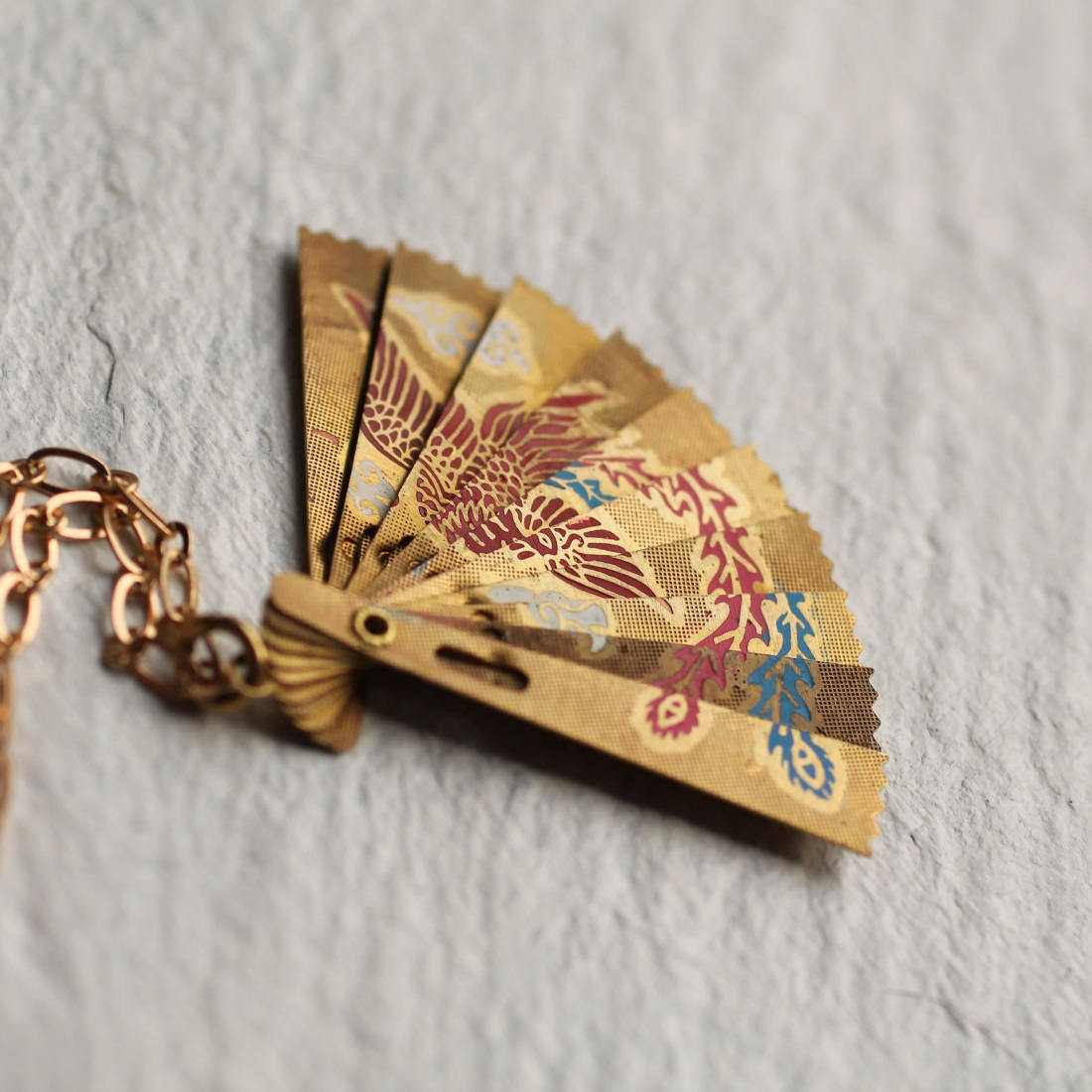 When you want to find something with plenty of charisma and enterprise, then you should almost certainly take a look at this Japanese fan necklace. It's a small but understated piece of jewellery that you could wear for just about any purpose.
It'll look good for any kind of formal or themed event, giving the recipient a stylish little statement necklace to wear as and when they please. A fine purchase when you're on the lookout for something inventive.
4. Japanese folding fan
Of course, you might want to get someone the real thing as opposed to just a small necklace. If you would like to get find a vintage Japanese folding fan, this would be a good place to start. It's a stylish and uniquely detailed little fan; the kind of that should make a gift that has a genuine theme and idea behind it.
For that reason, we recommend that you take a look at it when you need something to inspire.
5. Rabbit laptop bag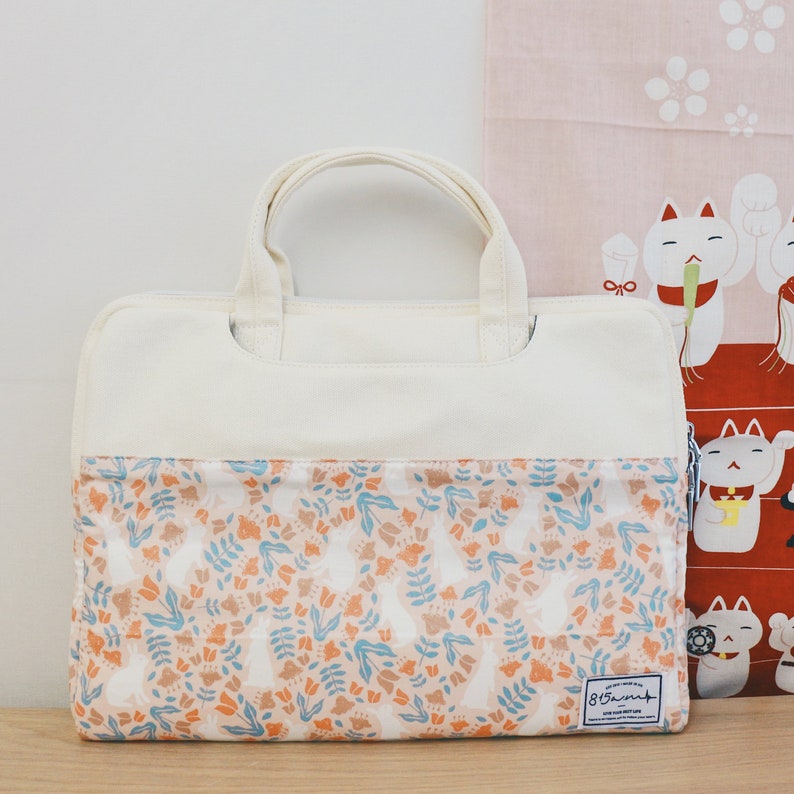 When you want to find a stylish fabric laptop bag as a gift, look no further. With plenty of interior space, this should have no real problem in giving you all the space that you need to store a 13-14" laptop, tablet, or otherwise digital device in the one place. This excellent laptop bag is just what you need when you want something to have a bit more cushion and punch throughout the entire bag.
6. Cat laptop bag
If rabbits alone aren't your thing, then you should look to this cat laptop bag instead. The feline holds a certain reverence in Japanese culture, and in many other parts of human culture. As such, a cat laptop bag would make a fine choice for anyone in your life who is happy to respect and follow such customs and ideals: this makes it an excellent gift to buy someone when you are looking for an item that both looks unique and has a genuine, worthwhile use.
7. Nature laptop bag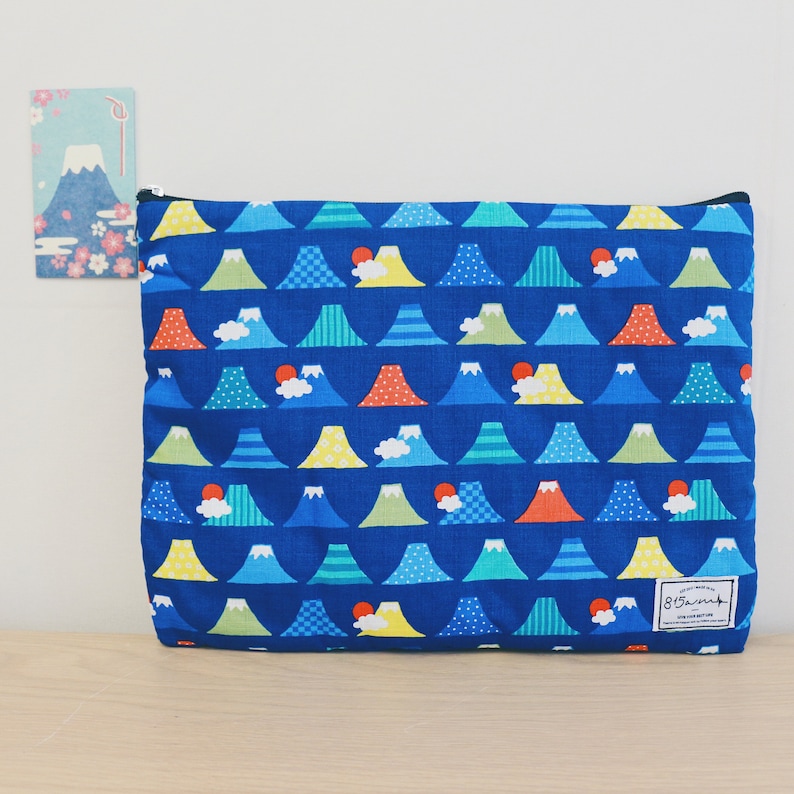 Another great laptop bag that we recommend you take a look at is this awesome nature laptop bag. It's got enough space for around 14" and it gives you access to a product that is going to really resonate with lovers of nature and the world beyond our own immediate grasp. A fine quality laptop bag that is easy to keep in top condition, making it an excellent gift to hand out to those who regularly travel and/or commute.
8. Leaf masking tape
When you are looking for masking tape with a bit more entertainment and variety, start with this leaf washi tape. It's an interesting little gift to give to anyone who is being creative. From someone selling stuff online to those in the decorating world, washi tape can make an easy solution for creating a simple, stylish finishing touch to just about anything that you do.
A fine product for all manner of reasons to give out as a gift.
9. Reading masking tape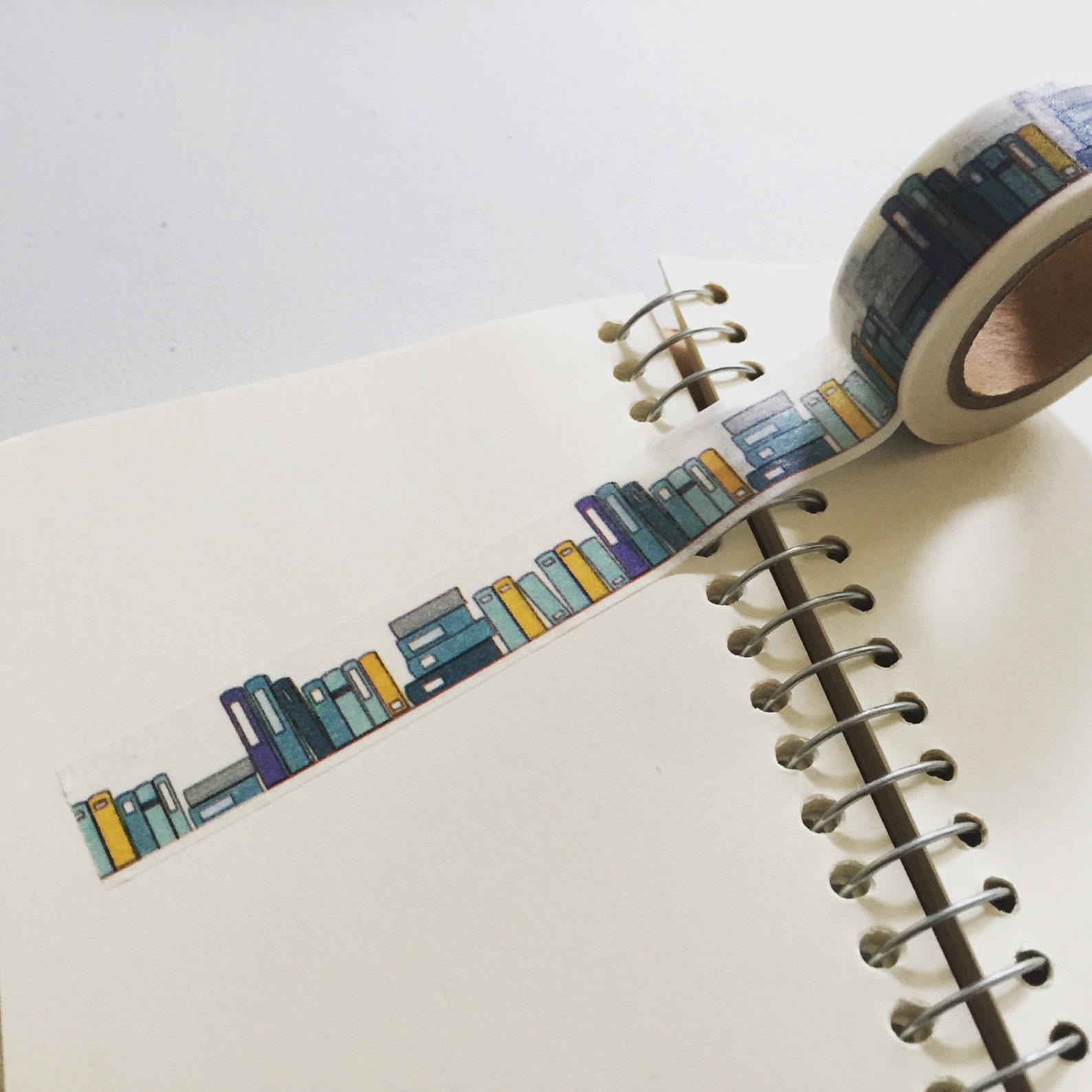 Of course, you might want to go for a different style of masking tape. This book-inspired washi tape is a fine alternative to the above. It looks good, feels good, and should add an interesting finishing touch to most creative projects and/or products to be shipped or delivered via post. A nice piece of crafting tape that just about any creative type should be able to find a use for.
10. Millefiori earrings
Jewellery often goes a long way when you are buying someone gifts. This is the ideal Japanese gift, then; stylish Millefiori earrings that capture that vintage glass-making technique used in japan. These earrings are beautifully designed with an interesting blend of colours and designs. A fine gift choice for anyone in your life who is a lover of jewellery and being creative when it comes to the clothes that they are wearing; a must-have for all manner of reasons.
11. Origami crane earrings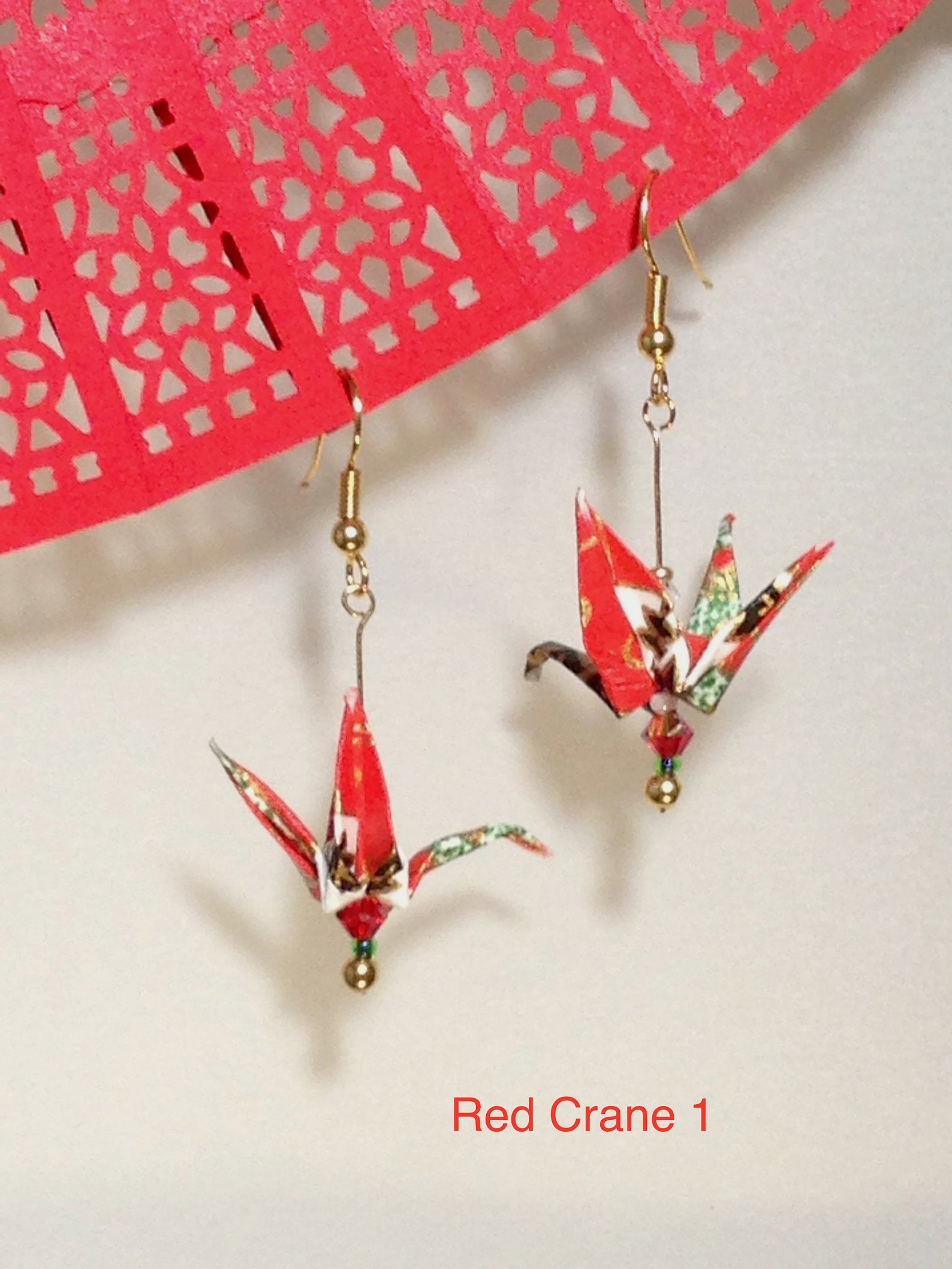 Another fine style of earring, of course, are origami-inspired earrings. These origami crane earrings feel good to wear, and give you a quirky, creative finish to any look that you might be interested in pulling off. Pick these up and you should have no problem at all in showing the world just how you want to look.
Got someone in your life who hates blending in? Then pick-up some stylish origami earrings for them to try out!
12. Friendship necklace
What better gift to give someone than a gift that fully explains to them just what they mean to you? It's a fine choice for anyone who enjoys buying gifts with a sentimental ideology behind them. A friendship necklace is a fine gift to hand out when you want to make a positive impression on someone, as well as to signify to them that your friendship means more than yo could have ever said in mere words alone.
13. Kumihomo bracelets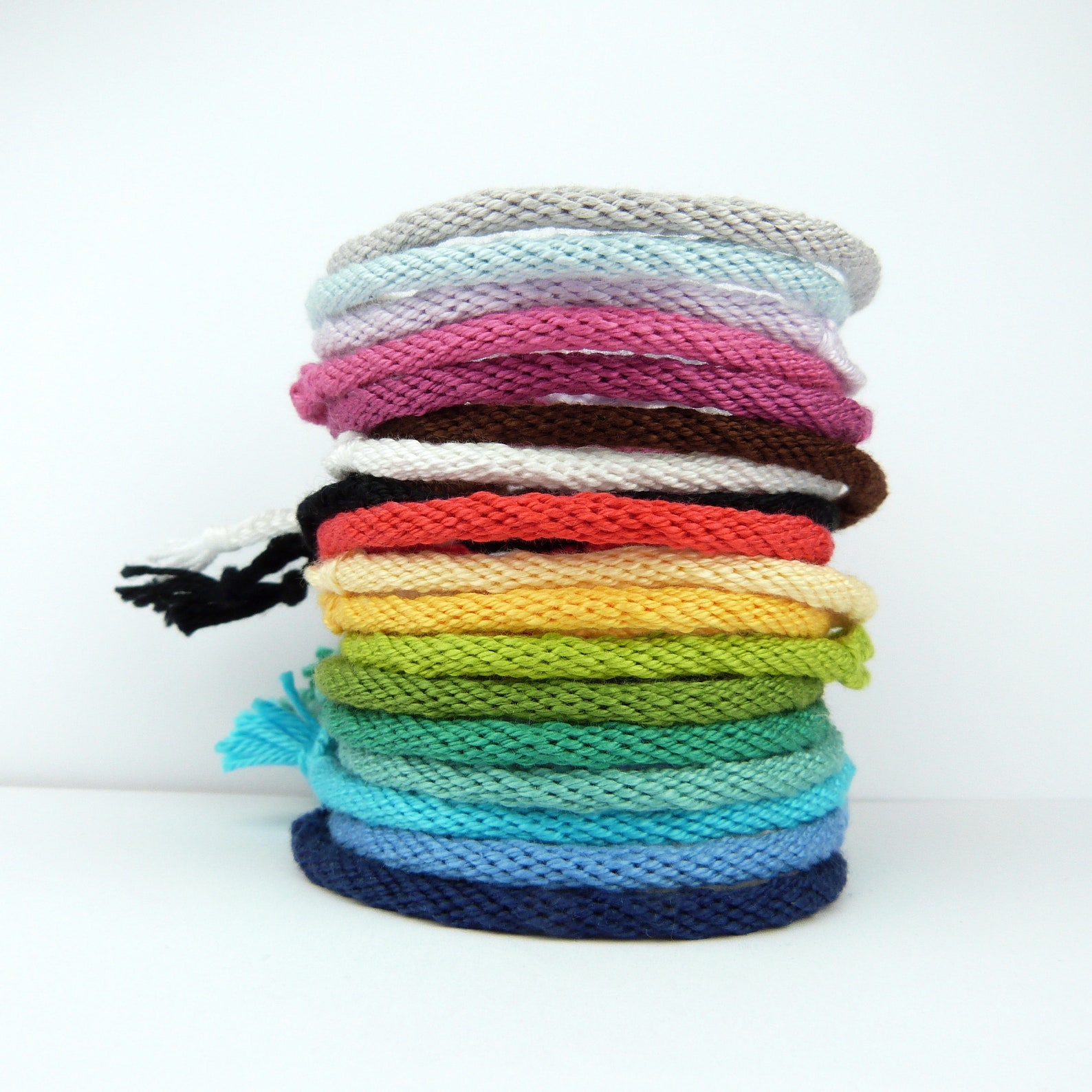 When you want to buy some cool little bracelet designs that stand out, pick up some of these Kumihomo bracelets. These woven friendship bracelets make a fine choice for numerous reasons, not least because they simply feel so good on the skin. A fine choice as a gift for anyone in this world who you wish to let know are your close friends; an ideal gift, too, to ensure that your friendship can survive even the biggest of bumps.
14. First anniversary gift
Want to buy your husband a cool first anniversary gift? Then pick up these beautiful first anniversary cufflinks. These Japanese paper cufflinks are adorable and style; the kind of creative and artistic gift that can really make someone feel like they've been treated to a really kind, caring anniversary gift. Made from stylish, durable Japanese Chiyogami paper. A fine anniversary gift that is sure to make your partner smile for all of the right reasons!
15. Japanese planter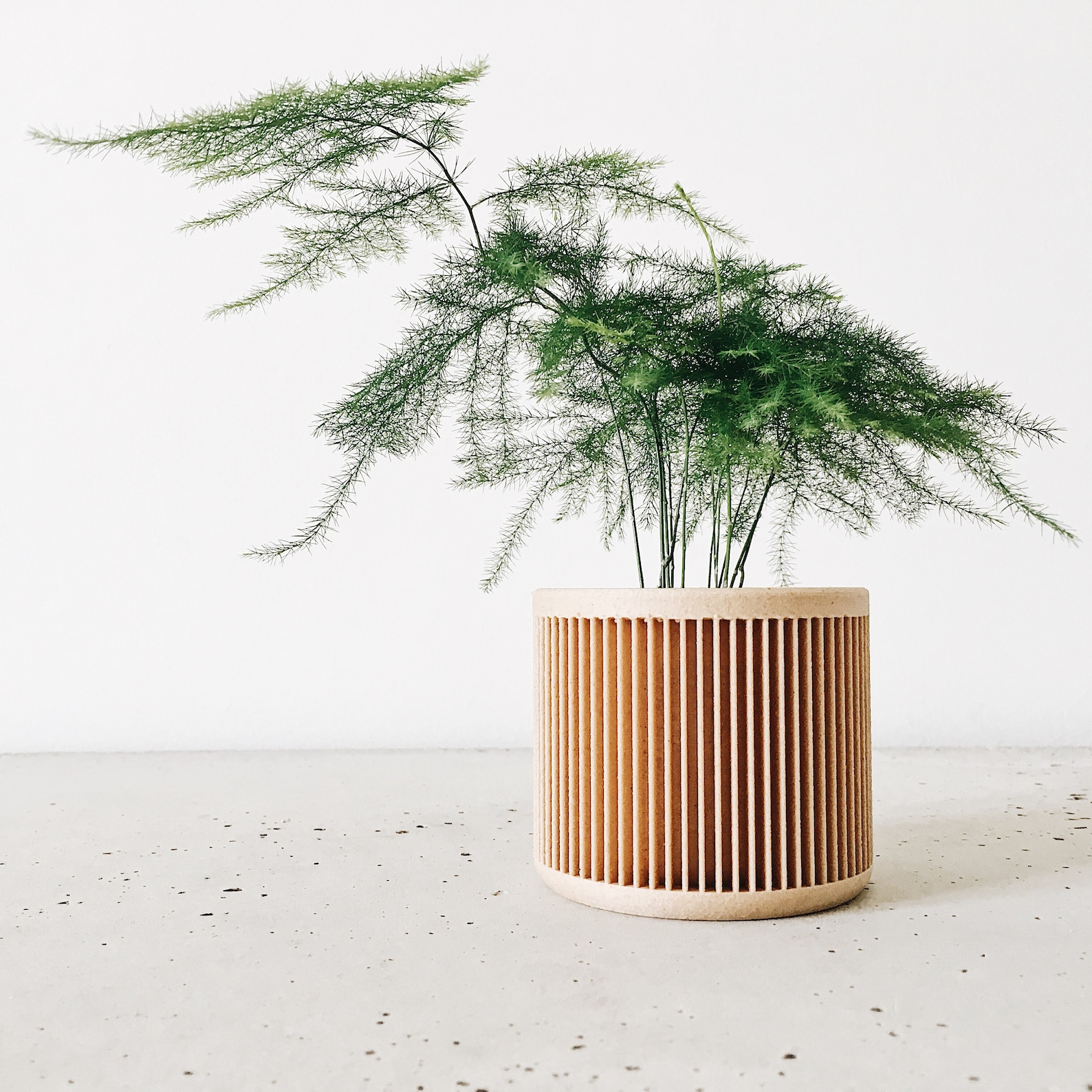 Another good example of a cool Japanese gift to go for would be this indoor planter. Not only does it look pretty cool, but it makes a fine choice of gift for someone who wants to help someone create a more unique interior.
Got someone in your life who is in the midst of a big interior design change? Then something simple but stylish like this may be just what you are looking to pick them up.
16. Japanese fern plant décor
Of course, you might wish to go for another kind of plant-based décor – and what better choice than this stylish Kokedama? It's a fine choice for numerous reasons. Not only will it add a nice and creative finish to any room in the home, but it's an excellent way to introduce someone to the wonderful world of Japanese Bonsai.
An excellent gift when you are looking for something a bit of an extra stylish and attentiveness to it!
17. Crane doorstop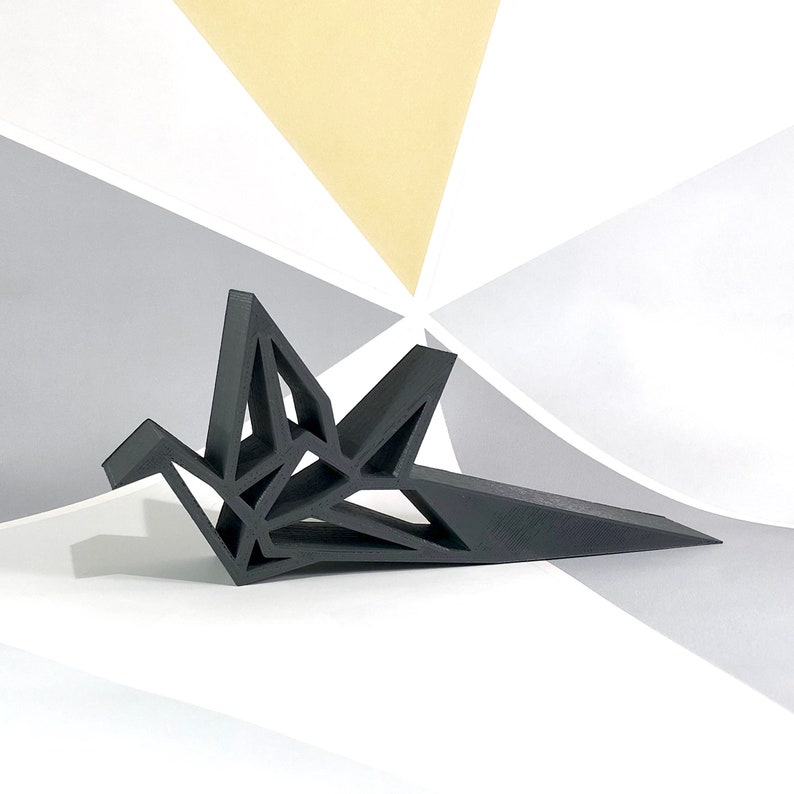 Sticking with the household theme for a moment, this creative origami bird doorstop is just what you need for a nice little gift for someone with an Asian-themed household. It's a cool little object that would both make a stylish piece of décor and also a functional piece of household equipment. That makes it the ideal gift, as it's the happy mixture of thoughtful, creative, attentive, and useful. What more could you want when you're buying a Japanese gift for someone?
18. Kawaii herbal grinder
While it might only be of those to those who vaporize herbs or use herbs in their cooking, a herbal grinder is a good item to have around the place. That's why we recommend that you look to use a kawaii herbal grinder; a fine solution for making sure you have an easy way to grind up those herbs as and when you need to. An excellent gift for anyone who wants to save themselves a lot of hard work grinding up their herbs for cooking!
19. Square earbud pouch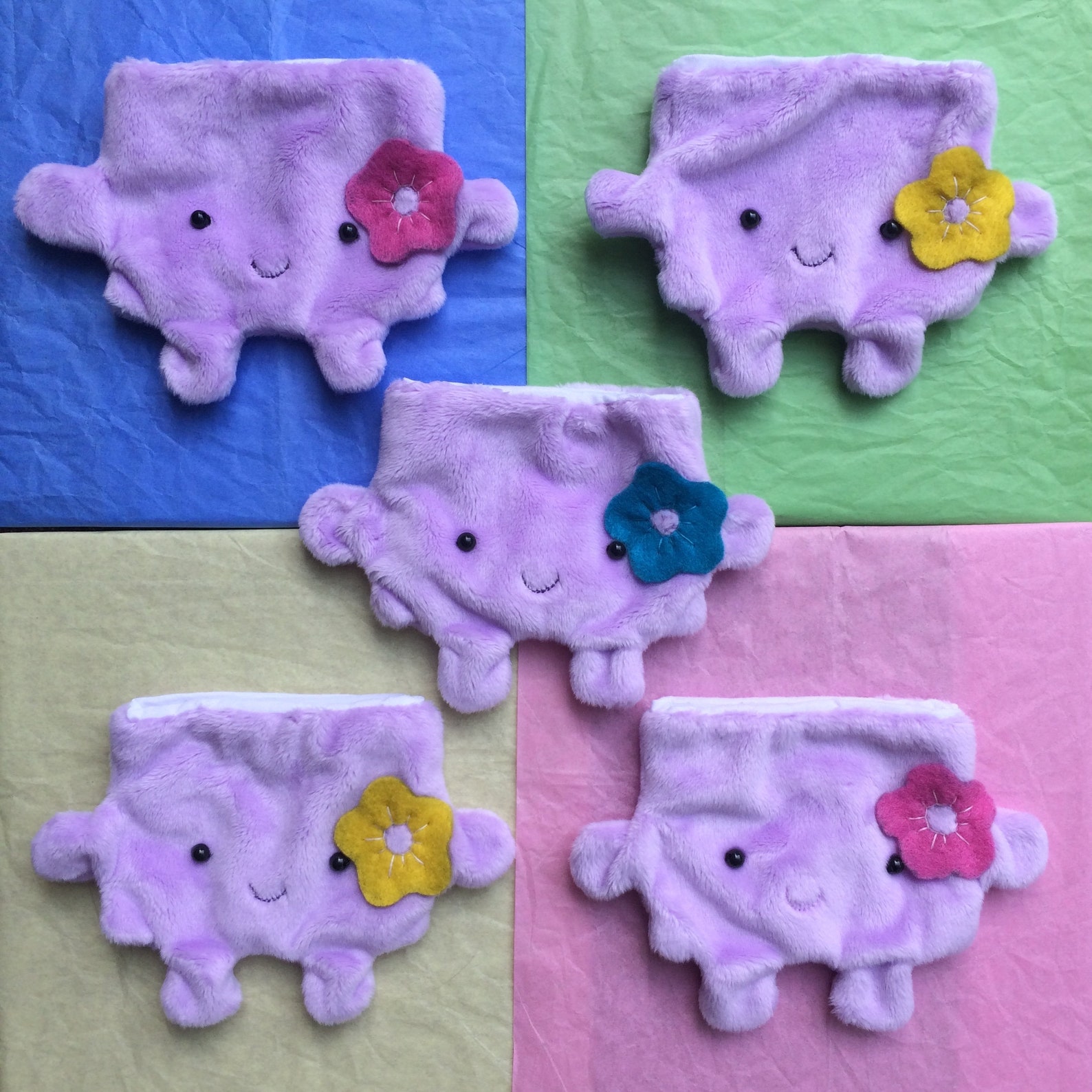 Want to give someone a nice little pouch to keep their headphones, or spare change, in? then pick up this square friend pouch. Its an excellent choice not just because it gives them a simple place to store a commonly used accessory, but because it is easy to carry around and keep safe all at once. A fine item to own for anyone looking to help make sure they never lose something essential, whether that's headphones, earbud, money, or anything else they want to keep close-by at all-times.
20. Japanese vintage stamp
When you want a gift with a cultural and historic level of importance, then you should look at this Japanese vintage stamp design. It's a cool little collectable necklace that has a stamp from the 1970s era of Japan; a very important period of time for the entire country.
If you want to find a gift with more historical import, then, this would probably make a fine place for you to start with.
21. Japanese sushi pin badge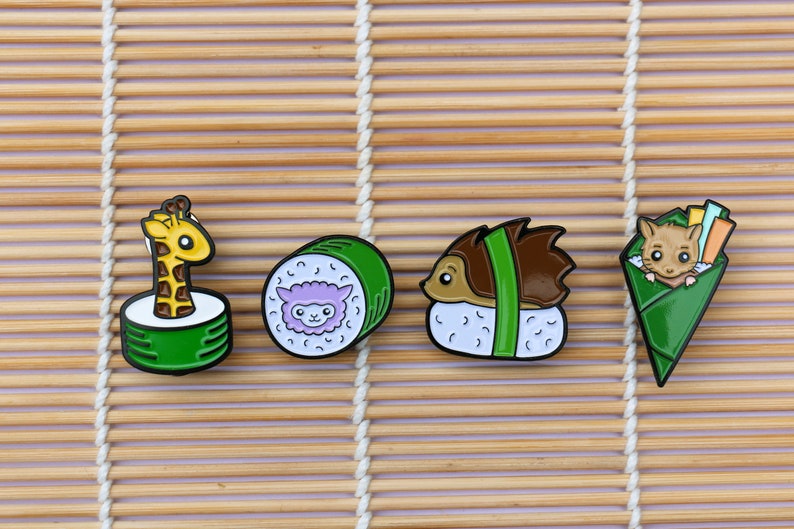 Part of Japanese culture that is particularly adored in the west is their love of creative and chibi-style artwork. Well, these sushi animal pin badges are a fine example of that kind of creative charm and uniform cheeriness that makes up a huge part of life here in Japan. If you are looking for some cool little gifts to hand out that feel unique to the norm, then this is a fine little gift to give out.
22. Kawaii sticker bundle 
When you want to find something a bit more childish and creative, why look any further than this brilliant kawaii sticker bundle? It's got a fine collection of items that any recipient should immediately recognise. For anyone in your life with a genuine love of the Asian world, from its perfumes and foods to its chibi animals, you'll find this little sticker collection is just what you've been looking for when trying to buy them a gift.
23. Japanese abstract painting
Abstract Asian artwork is often the ideal way to make a home feel more open and creative. This is the ideal place for you to do just that; a stained glass piece of abstract artwork that can add a nice touch of industry into any part of your home. A nice piece of textured art, this should work well as it comes with a subtle Japanese influence, adding energy and cohesion to the room where little existed previously.
24. Japanese art greeting card
Want to find a nice little greeting card for someone this year? Then give them this adorable little Japanese art greeting card. It's a stylish little product to hand over to someone when they want a bit more creative charm to their collection. Japanese art greeting cards are always something to hand over that makes a memorable, stylish little gift – and the kind of greeting card that sticks out from the pile compared to the rest!
25. Floral gel pens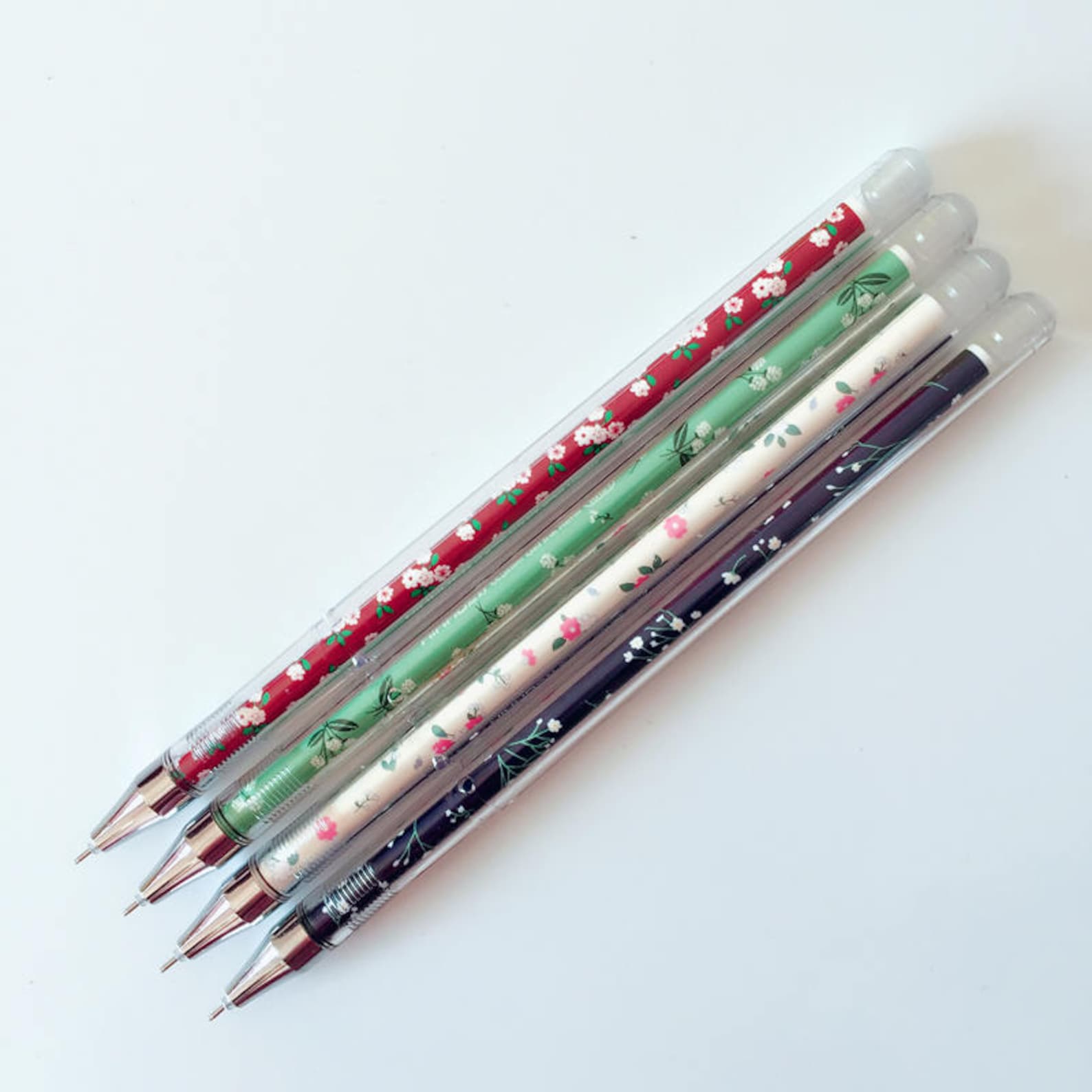 Need some pens to give to someone this year? Then pick up some of these awesome floral gel pens. They look good and should be a fine choice to any collection – the ideal choice of pen for anyone who likes to be creative and artistic, but needs something that stands out from the usual items that they might normally use.
Pick this up when you are looking for a meaningful gift that will give the recipient something they can genuinely use to their advantage.
26. Japanese kimono
Of course, if you want to buy the right kind of Japanese gift, then why not go down the classic route?
While buying someone a kimono would be something that we recommend for keeping for personal, close friends, they make excellent pieces of attire to own. Comfortable and aerodynamic, they allow you to have plenty of comfort tanks to the soft, smooth nature of the material. A fine item to gift as a gift to anyone receptive of Japanese culture.
27. Japanese tanto knife
While we might recommend only buying this for someone that you know can handle a blade, this tanto blade is a wonderful gift for anyone who loves ceremonial Japanese weapons of war. Pick this up for someone and you'll soon have an item that you can give out to just about anyone in your life who loves this kind of creative appeal.
Just be sure you buy it only for someone who is capable of handling the sharpness of such a unique blade!
28. Japanese sleeping mask
Trying to find a useful gift that is going to be worthwhile picking up for just about anyone? Then get an eye sleeping mask. This bird-themed Japanese design looks cool, while it works as a simple and functional solution to help you keep your eyes protected from the irritation of daylight and such.
So, why not make your life easier and pick up a Japanese sleeping mask? It's the ideal gift to give to anyone who appears to need help keeping their eyes covered at night for a better, sounder sleep.
29. Metal fish bookmark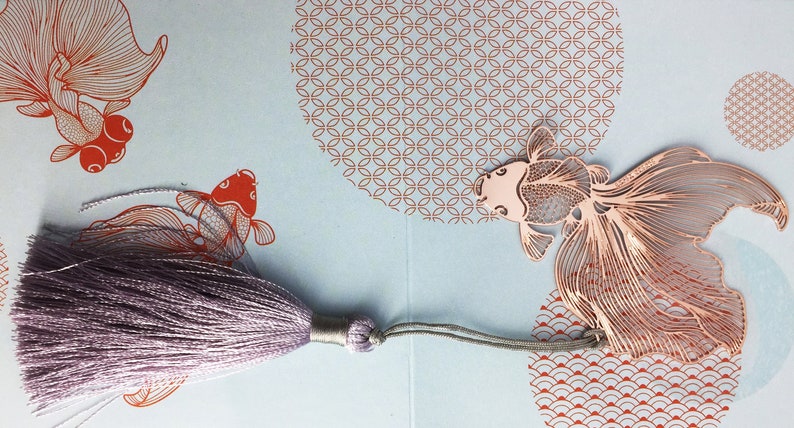 When you want to give over a gift of genuine importance to someone, pick up this metal fish bookmark. It's a creative choice for a bookmark that is sure to last for many years, giving the reader all the help that they need to keep their place in any book that they are reading. A fine choice for anyone who wants to have a cool bookmark to use that isn't going to be misplaced or mistaken anytime soon.
30. Kintsugi bowl
When you want to buy someone a nice piece of creative artwork, why not buy them a kintsugi bowl? This massively popular part of Japanese culture is so popular for those who love to create their own dish designs. By using a powerful methodology, this helps to put together smashed ceramic back together whilst using creative swathes of liquid metal to fuse it back together, creating a lasting and stylish end product that would make a wonderfully kind gift to give someone.