6 Quirky Toilet Roll Holders
When it comes to jazzing up our toilets, one of the hardest things that we can do is find a good toilet roll holder. 
One of the first things that we reach for when we are 'in the middle of business', the toilet roll holder is a vital part of a good toilet and bathroom design. 
As you probably know yourself, though, it can be quite a challenge to find a toilet roll holder that you like. 
Most of the time, we tend to go for something nice and basic. 
What, though, if you want something else? 
What if you would prefer a style that is a bit more out there and ambitious?
For example, what about some of the quirky toilet roll holders that we have for you to look through here today? 
These make some excellent inspiration for adding a nice touch of charm and charisma back into your bathroom. 
They might also just give you some inspiration with regards to how you could change up your bathroom to make it a bit more of your own style.
Where, then, should you start when you are on the lookout for some new and improved toilet roll holders?
Why do I need a quirky toilet roll holder?
Of course, you could just go for something nice and basic. 
A simple, functional toilet roll holder that looks simplistic and sits in place. 
The reason why you should avoid being so basic, though, is that it might heavily limit the kind of style and personality that you could add into the room.
For that reason, you should definitely look to include a quirky toilet roll holder. 
For one, it allows you to make sure that you have a different kind of look compared to what you have at the moment. 
If you decide to put in the time and effort to do that, then you should be left with a bathroom that you can look at and feel some genuine pride about.
Why should you take a look at getting a more quirky and charismatic toilet roll holder? 
Because it helps to make sure your bathroom fits in with the look you had intended. 
The only challenge is then finding the look that you feel is most suited to your requirements. 
So, what you should consider is going for one of the following quirky toilet roll holders!
#1 Solid and structural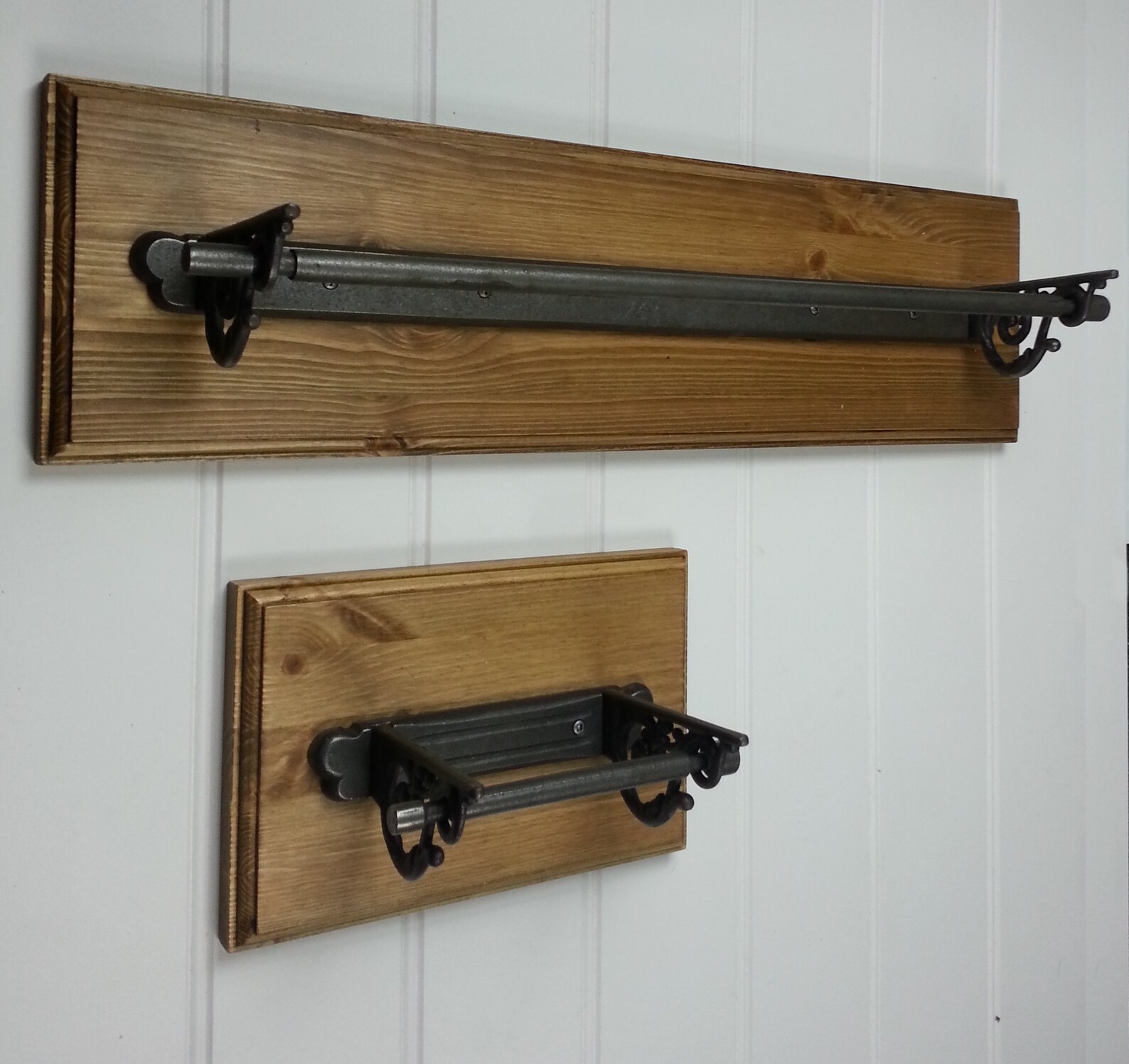 For many people who might want a more abstract looking toilet roll holder (and towel holder), you should look at this cast iron bathroom set. 
For a lot of people, this is a fine way to add a more regal touch to the bathroom – but it's also got a bit of a vintage feel to it, as well.
The whole idea of having this in the bathroom might seem a bit odd, but you will soon grow to appreciate just how much energy and charm this adds to the wall of your bathroom. 
Smart, stylish, and very much functional!
#2 Rope tied
Another interesting design that we recommend you look at is this toilet paper rope holder. 
Comical to look at and very much something that the more abstract designers will enjoy having fitted, this is the kind of toilet roll holder that is going to get a few laughs as much as it does get you some praise for your rich sartorial choices.
There are many benefits of having something like this in the bathroom, mainly the fact that it is so minimalistic and easy to set up. 
It will certainly turn heads, too!
#3 Emergency saving
When you need toilet roll and it's an emergency, few better places exist to store it in than this fire extinguisher toilet roll holder. 
Creative yet comical, this is definitely the way for you to add a touch of extra flair and energy into the bathroom – and it will definitely draw a few funny glances at first. 
Hey, being on the toilet can lead to an emergency of its own kind, so why not make sure you have something nearby to help you put out that particular fire?
#4 A touch of regal class
Of course, not all of us want a novelty finish to the bathroom. =
That is why we recommend that for those who very much do call their bathroom 'the throne room' that you look at this crown style toilet roll holder. 
Not only will it draw a few laughs from those who see it, but it's genuinely a very useful way to get your toilet roll put in the right place and ready to be picked up and used as and when needed.
Why not treat your time in the toilet the way that Her Highness would?
#5 The Hammer of Thor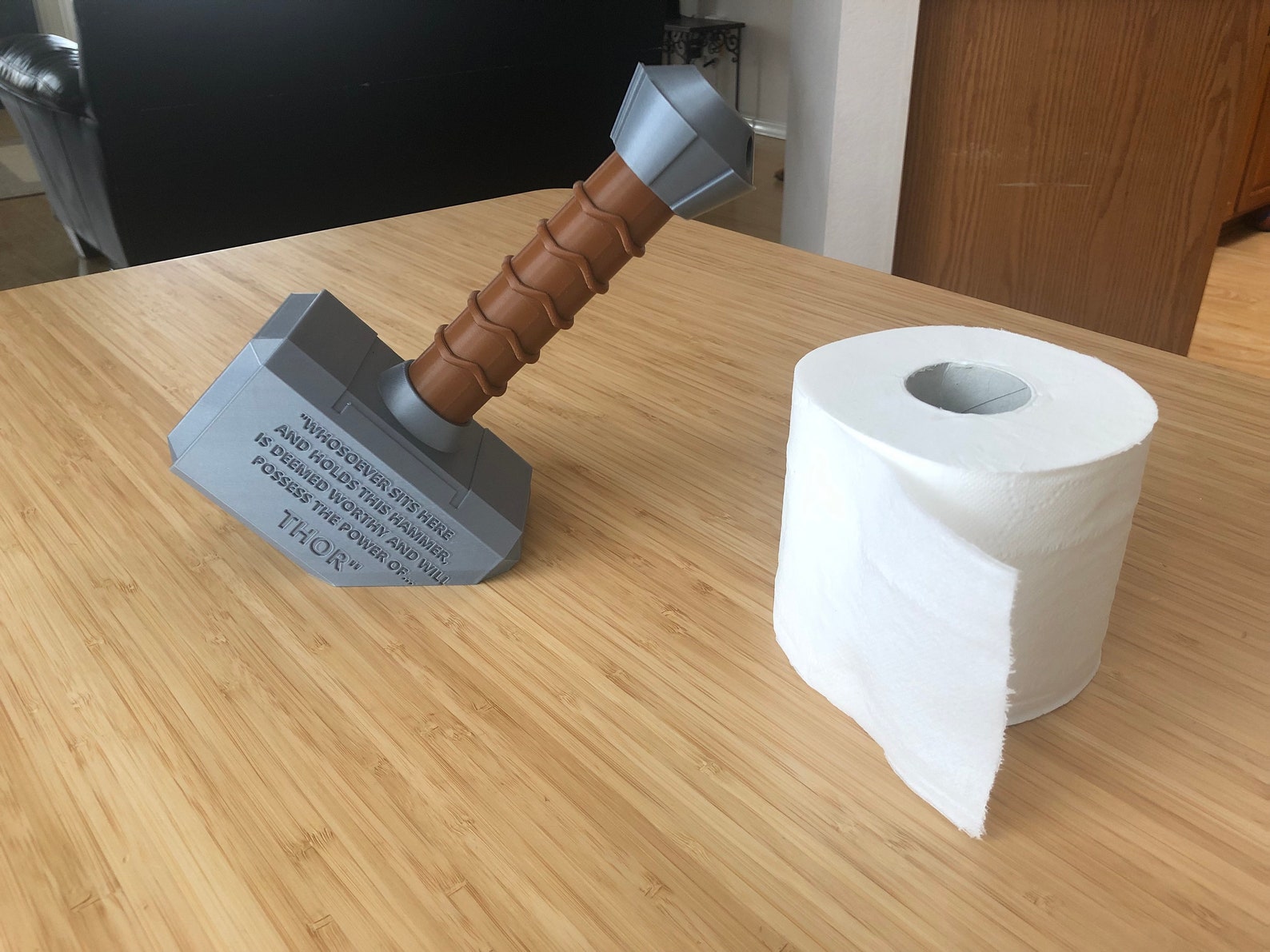 When you want a toilet roll holder that fits in with a more Nordic theme, take a look at this hammer shaped toilet roll holder. 
You may just bring the heavens crashing down, so why not give yourself some help in cleaning up your mess with the power of Mjolnir itself?
A fine choice for any Marvel fan, it's a funny and topical addition to any part of your bathroom. 
It will make a good choice to draw more than a few laughs, but it should also become a bit of a figure of fun for everyone who comes to your house to see and enjoy laughing at.
#6 A leaf of joy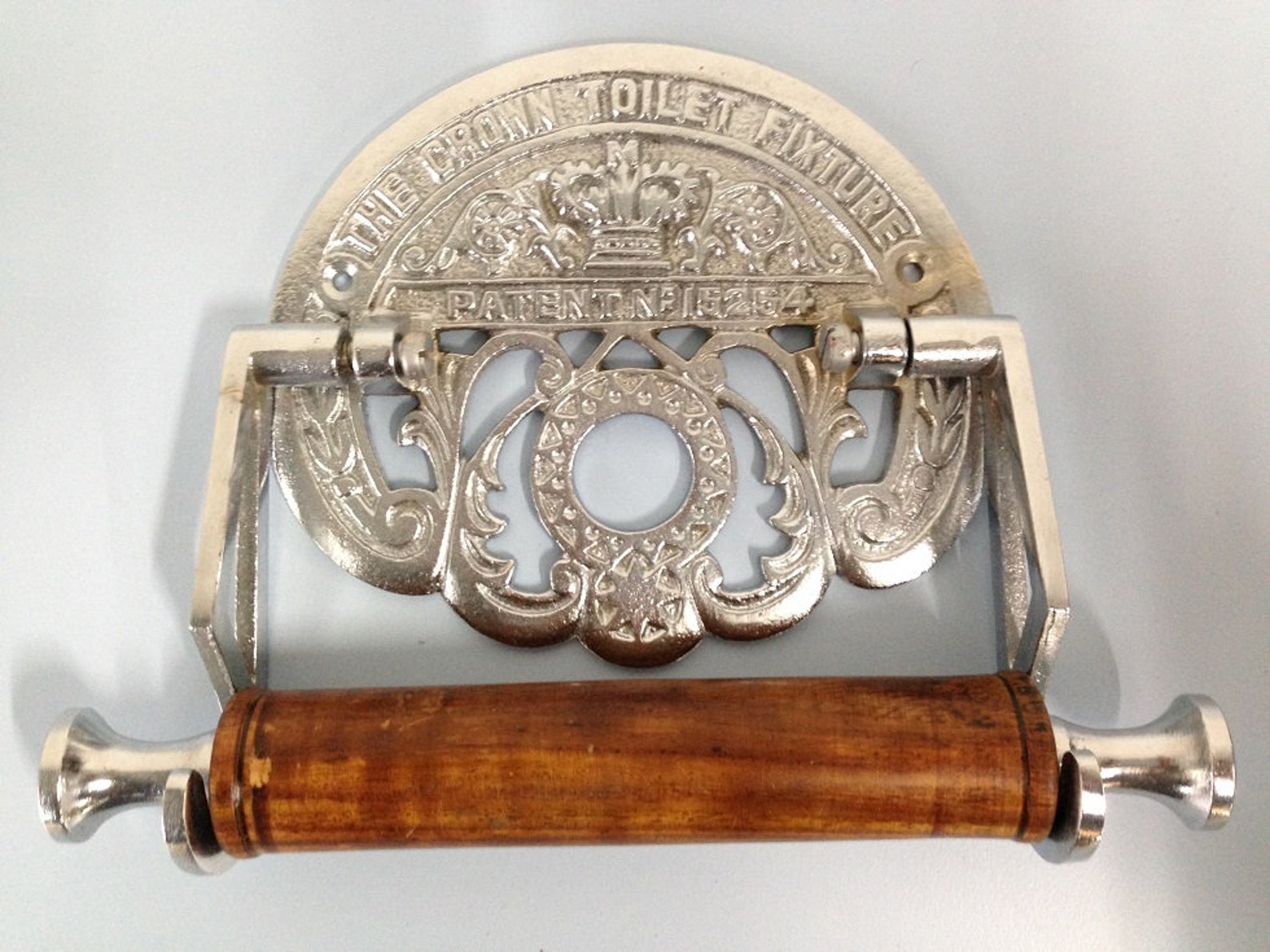 Lastly, if you want a toilet roll holder that helps to add a more nature-themed style to the bathroom, take a look at this new leaf shaped toilet roll holder. 
It's going to draw a few laughs from those who see it up on the wall, and it's the kind of creative toilet roll holder that, in the right setting, is not going to be just for comedy value.
Take a look at it and decide if this is for you. 
It's a cool, interesting, and unique little toilet roll holder that, in the right place, will draw admiration as much as it does hilarity!