Do you ever find yourself sitting at home, wishing you add a bit more light and brightness into the rooms of your home? 
It's tough at times, though, to find a cool table lamp. 
And who wants to buy a table lamp that they don't like or want to use? 
It's a waste of your valuable money. 
What you should do instead, then, is you should look around and find a cool set of quirky table lamps that you can put up and utilise.
Table lamps don't have to be boring; you just need to know where to look if you want to find something a bit more unique. 
If you are short on time to look around for ideas, fear not: we have some pretty tremendous quirky table lamps that you could and should get inspired by right here!
Take a look at some of these lamps, and tells us just how much they give you the inspiration to keep on being yourself.
Why should I buy quirky table lamps?
The main reason is that with a bit of extra quirk in your life, you can make yourself feel much more personally independent. 
When we just go with the same old templated stuff from major department stores and supermarkets, we leave our own personality behind.
Life is all about finding a look that you like, that you feel attached to, and then making sure that your own personality shines through. 
Despite being essential to a high standard of living, creative lighting is often something that we forget about. 
That is why a lot of people are turning to buy quirky table lamps instead.
With the help of the following ideas, you should find it a lot easier to build up a lamp collection that you can look at and feel proud of.
#1 What's your poison?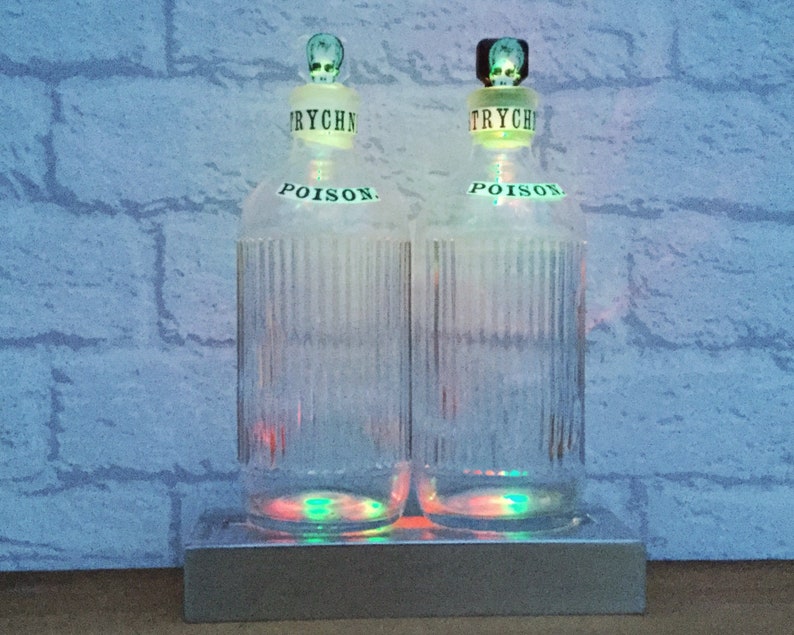 A good place to start is with these cool gothic themed lamps. 
They look great, they have plenty of styles, and they immediately add a touch of artistic appeal to the whole room. 
Not only will it look good, but it will help to work in with any kind of gothic-themed designs that you may be attempting to put together.
We recommend that you take a look at these cool apothecary bottles, as they make some pretty awesome sources of lighting. 
A great choice for those who love light but live in the darkness!
#2 Steampunk style
Another cool choice that we have in mind for you to look at is this new and improved steampunk lamp. 
The industrial nature of the design is very impressive, and it makes a fine choice of décor when you just want to add something to the room that feels a whole lot more positive than beforehand.
If you have a steampunk theme going on at home and you want to find an easy way to build on that theme, then you should definitely look to try out some – or all – of these lighting sources.
#3 Who's calling?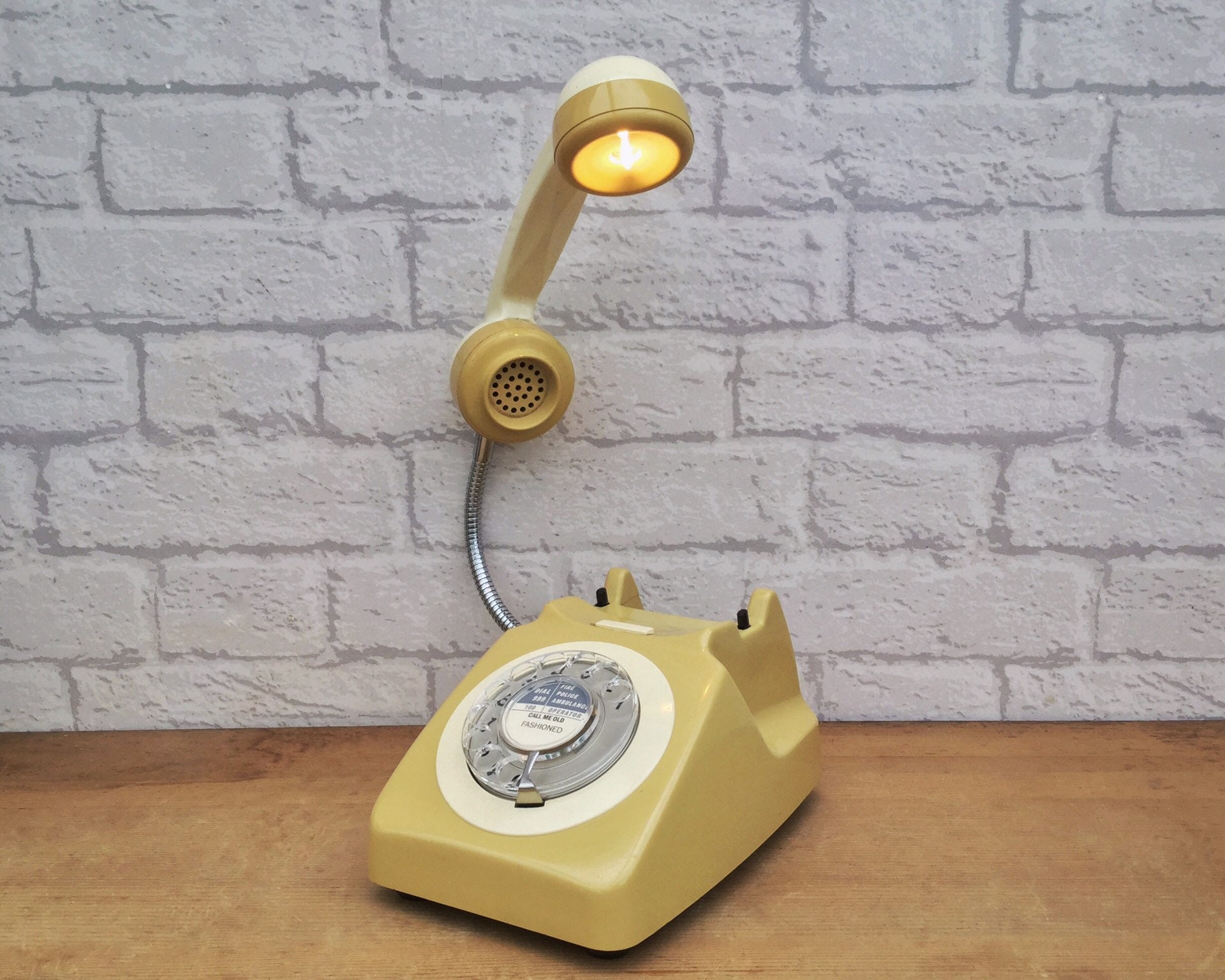 Not every table lamp that you find is going to be as cool as this phone themed lamp, sadly. 
Such a lamp, though, helps to add to the office that you sit in or the desk that you work at, by a considerable margin. 
It looks cool and it is almost certain to bring a lot of positive publicity and feedback from anyone who comes into your office and notices it.
A cool form of lighting that definitely makes sure you have an office theme that feels well and truly your own, this is one that you should try out ASAP.
#4 Welcome to my bar
On a totally different theme, are you building a home bar or 'man cave'? 
Then take a look at this awesome new bar LED table lamp. 
It's a very engaging choice, and it should go a long way to making sure you are left with a creative looking little multi-LED lighting source.
You can even change the wording so that this LED light is going to be turning out saying your own name on it. 
A fine choice for a bespoke lamp that is going to light the place up just the way you had intended.
#5 Do you like gin?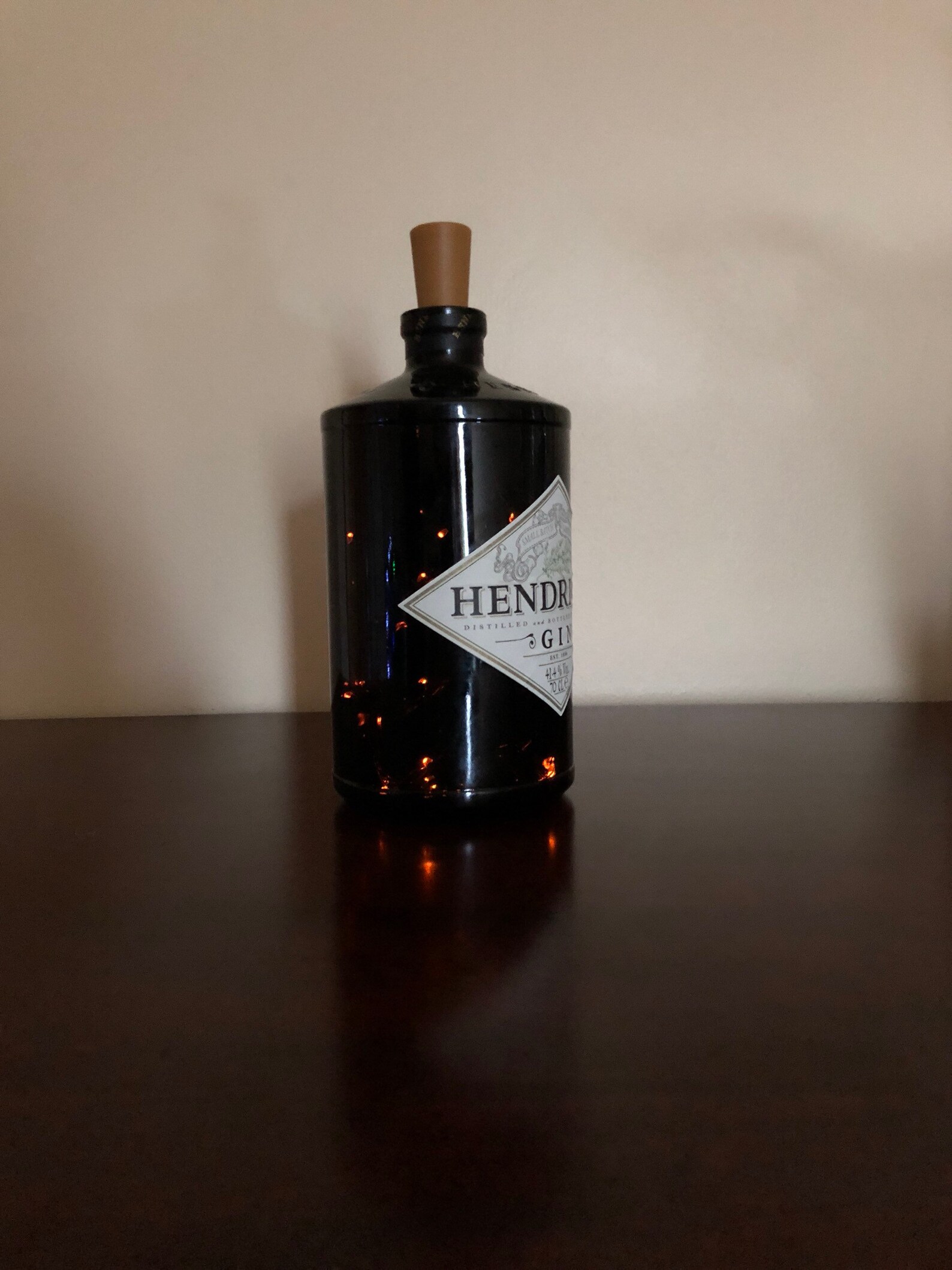 Then try out this awesome Hendricks Gin table lamp. 
By transforming the bottle into something that you can use to help add a bit of light and energy into the room, this makes the ideal kind of lighting source for a home bar, a study, or just for anyone who happens to love a nice little glass of gin in the evening.
Pick this up, and you can soon remind yourself just how much you love mixing together gin with your own creative spark and style in life.
#6 Need a light?
A good place to end your search for a more ambitious, if the industrial, light source would be this outrageous blow torch lamp. 
The very definition of a homemade piece of attire, this is the kind of equipment that you could have set up and fitted in at a workplace, an office, a garage etc.
It will look good and it will fit in well with any kind of mechanical or manual theme. 
A fine choice, too, for those who are looking for a good alternative to that steampunk inspired light that we mentioned above. 
A creative looking lighting source that is definitely a good choice for something a little more unique! 
If you are someone with a manual mind, you'll find this to be a fine finishing touch to use at home.